When PORT 32 Marinas approached our company, Hit Signs, they sought to elevate the façade of their prestigious Tierra Verde marina. With a reputation as a leading player in acquiring, developing, and operating dry and wet slip coastal marina assets, they needed graphics that would encapsulate their esteemed position in the industry. And who better to entrust this task to than Hit Signs, known for our commitment to design and installation excellence?
PORT 32, with its vast portfolio of ten expansive and high-profile marinas scattered across Florida, is no stranger to excellence. Their world-class expertise, formidable connections, and unparalleled value have positioned them in a league of their own. But what truly differentiates PORT 32 from other marina chains is their unwavering dedication to offering a personalized level of customer service, often absent in larger establishments.
Given this backdrop, we were aware that our task would be no ordinary venture. We needed to create and install window graphics that would mirror PORT 32's grandeur while adding a touch of contemporary elegance to the Tierra Verde marina storefront.
Why 3M Window Graphics?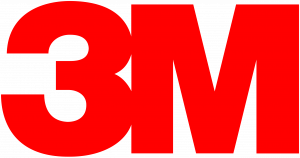 Our choice to use 3M for the window graphics was straightforward. As industry leaders, 3M is synonymous with quality and durability. Their graphics not only shine brightly with vivacious colors but also resist the onslaught of coastal weather conditions, which is especially crucial for marina installations.
The collaboration process started with our team of designers sitting down with representatives from PORT 32. Our aim was to ensure the graphics' design harmonized with their brand's ethos while reflecting the unique charm of Tierra Verde marina. Multiple iterations and mockups were shared, each tweaked to perfection, ensuring that what was finally chosen would become a beacon of sophistication for PORT 32 in Tierra Verde.
Installation Process: Precision Meets Elegance
With a design in hand, our installation team embarked on their mission. Working on a marina poses its unique challenges. The proximity to water, the salt in the air, and the high levels of humidity demanded utmost precision and care. Our team, seasoned with numerous similar projects, was more than up to the task.
The application process started with cleaning and prepping the windows to ensure a flawless and long-lasting adhesion. The 3M graphics were then carefully placed, ensuring no air bubbles or creases. The result? A seamless look, as if the graphics were painted on!
Final Touches: Making PORT 32 Marina Stand Out
With the window graphics installed, Tierra Verde marina transformed. The once plain windows now flaunted designs that epitomized luxury, class, and sophistication. As the sun set on the marina, the graphics gleamed, capturing the essence of PORT 32 and the beauty of Tierra Verde.
Looking Forward: Hit Signs and Your Storefront
Our collaboration with PORT 32 Marinas underscores our company's unwavering commitment to quality and excellence. At Hit Signs, we don't just sell window graphics; we sell experiences. We understand the power of a first impression and aim to make every storefront, be it a luxury marina or a local shop, stand out and resonate with its audience.
The success at Tierra Verde marina is not an exception; it's the rule. So, if you're looking to transform your storefront with captivating window graphics, we invite you to partner with us. Together, we can create designs that not only elevate your brand but also narrate your unique story.
Let Hit Signs be the brush that paints your vision onto the canvas of the world. Because with us, it's not just about window graphics; it's about crafting lasting impressions.