Privacy Redefined: Elevate Your Brand and Secure Your Space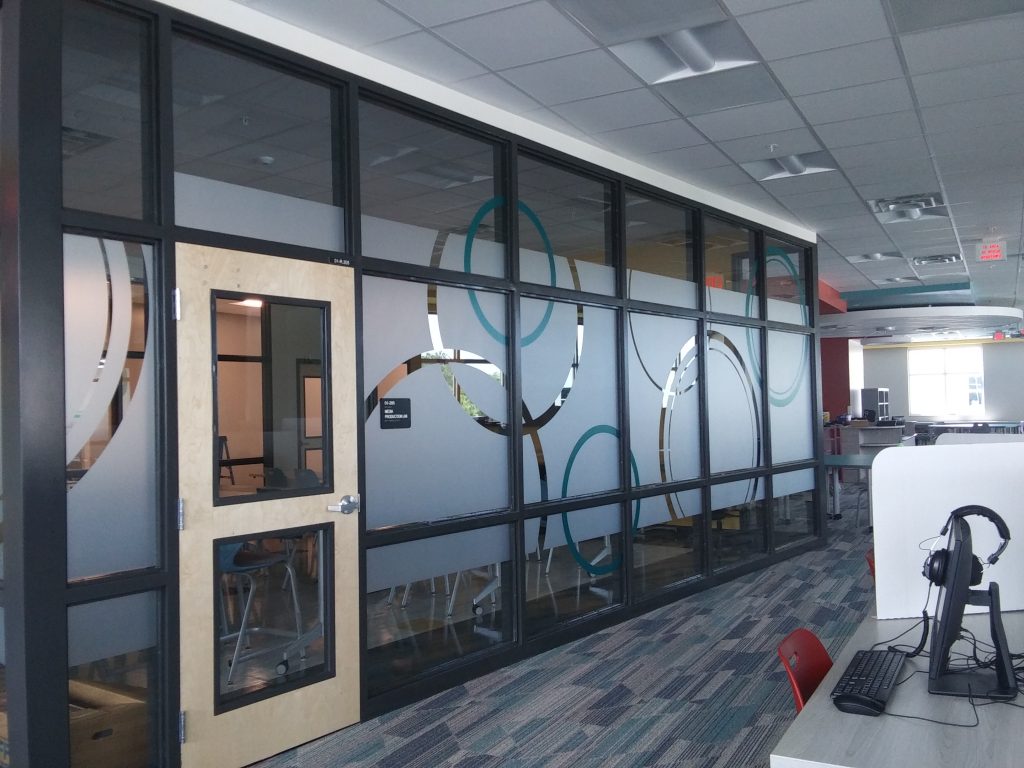 Transform Your Office with Custom Window Frosting: Hit Signs' Innovative Solution for Privacy and Aesthetic Appeal
Welcome to Hit Signs, your premier provider of cutting-edge window frosting solutions in the Tampa Bay, St. Petersburg, Clearwater, and surrounding areas. At our company, we take pride in transforming commercial spaces with our top-notch custom window frosting services. With an aim to offer both privacy and visual appeal, our solutions are tailored to meet the unique needs of each client's office.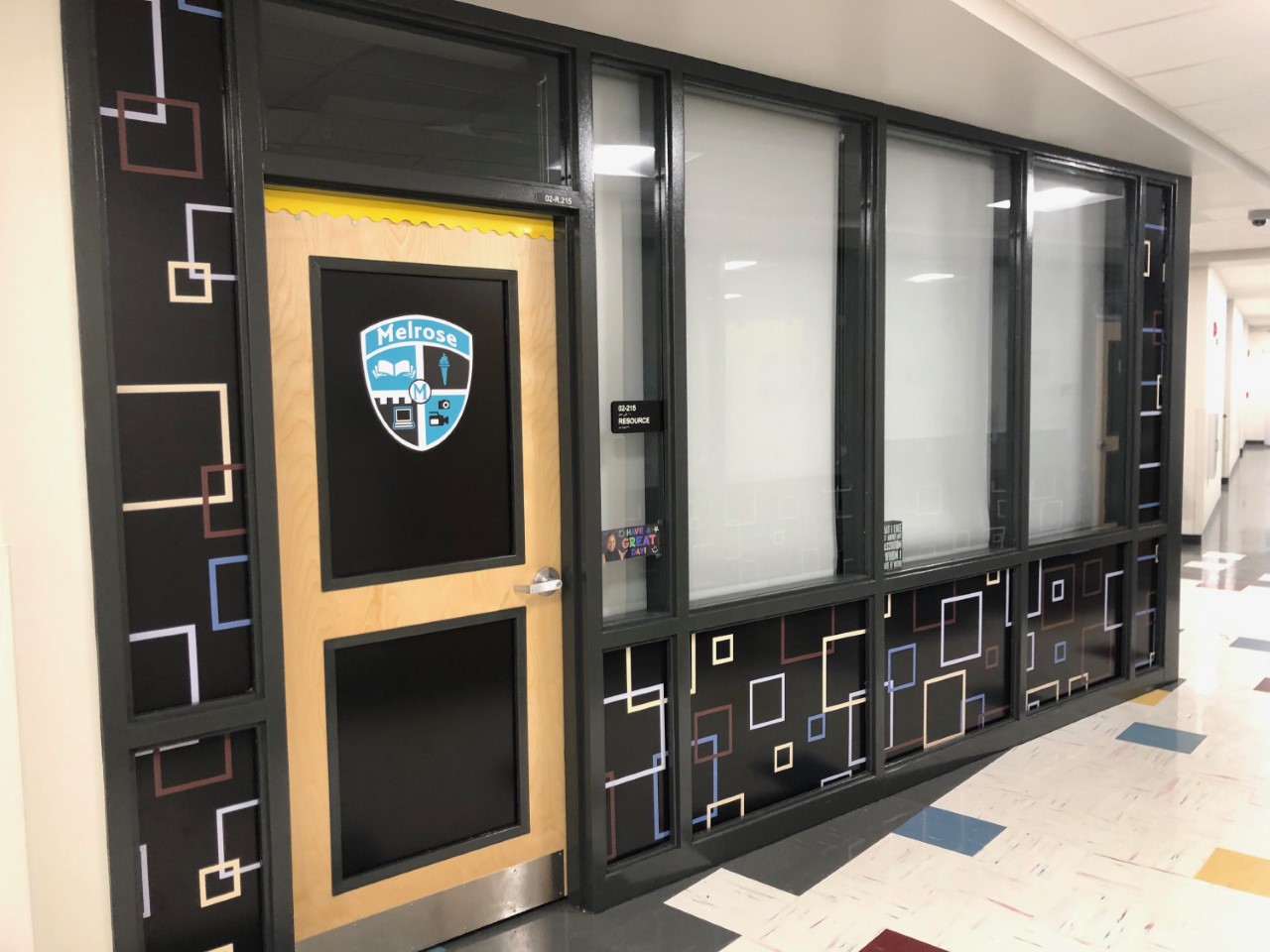 Introducing Hit Signs:
At Hit Signs, we are not just another signage company. With years of experience and a team of skilled professionals, we have honed our craft in the art of designing and installing custom window frosting. Our expertise, combined with state-of-the-art technology and a customer-centric approach, allows us to deliver exceptional results that elevate the aesthetics and functionality of your commercial space.
Unmatched Window Frosting Customization:
One of the key factors that set us apart is our unwavering commitment to customization. We understand that each business has its own identity and specific requirements when it comes to office design and privacy. With our custom window frosting services, you can rest assured that your windows will be transformed into unique works of art, perfectly tailored to reflect your brand's personality and style.
Our team of skilled designers works closely with you to understand your vision and objectives. Whether you want to incorporate your company logo, intricate patterns, inspirational quotes, or any specific design elements, we have the expertise to bring your ideas to life. With an extensive array of design options at your disposal, you can truly make a statement while maintaining the level of privacy you desire.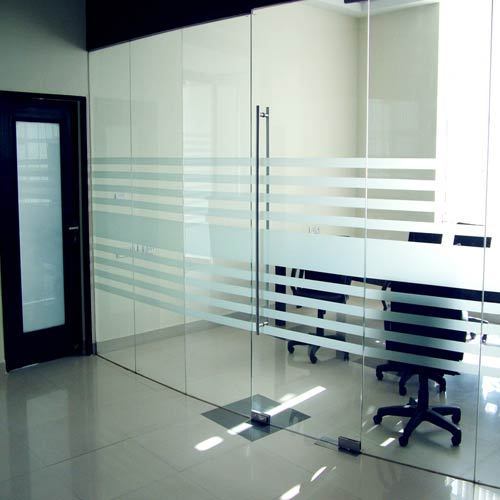 Privacy Redefined ~ Window Frosting Service
Privacy is a vital aspect of any commercial space, especially when it comes to conference rooms, meeting areas, and executive offices. Our custom window frosting offers an innovative solution to strike the perfect balance between privacy and openness. With varying levels of opacity available, you can control the visibility through the glass without compromising on the inflow of natural light.
Our expert installers ensure precise application, making sure the window frosting adheres seamlessly to the glass surface. The end result is an elegant, professional appearance that enhances the overall atmosphere of your office while providing the necessary privacy for confidential meetings and discussions.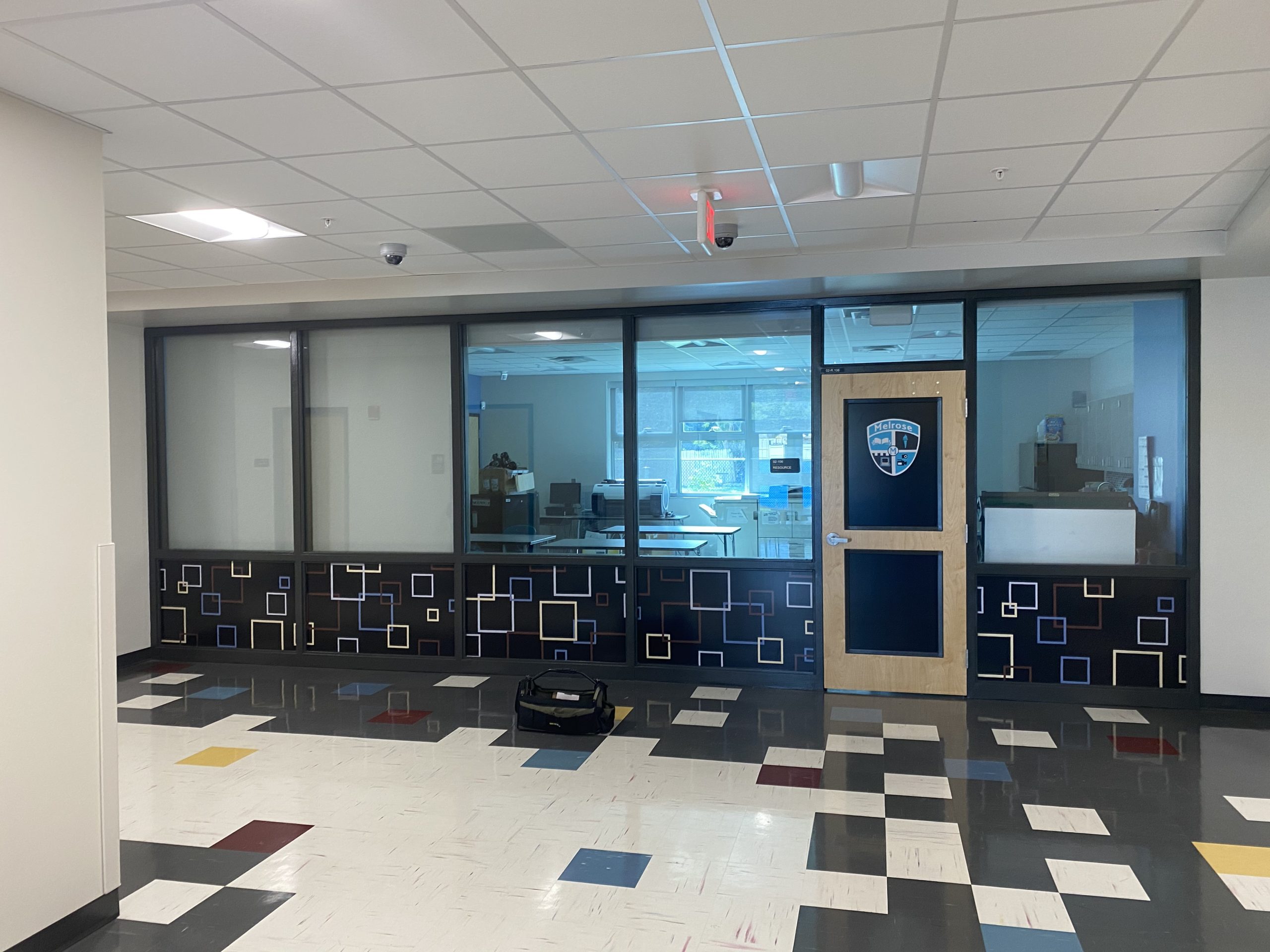 The Hit Signs Advantage:
Choosing Hit Signs as your window frosting partner comes with a host of benefits that make us the preferred choice for businesses in Tampa Bay, St. Petersburg, Clearwater, and beyond.
Quality Materials: We believe in using only the best materials for our window frosting projects. Our top-grade films not only provide privacy but also offer UV protection, reducing glare and heat transfer into your office space.
Professional Design Services: Our team of designers is well-versed in creating captivating and on-brand designs. Whether you have a specific concept in mind or need guidance, we are here to bring your vision to life.
Expert Installation: Our seasoned installation team ensures that the window frosting is applied meticulously, leaving no room for imperfections. The result is a flawless finish that elevates the overall aesthetics of your office.
Affordable Solutions: We believe that exceptional service should be accessible to all businesses, regardless of size. That's why we offer competitive pricing without compromising on the quality of our products or services.
Customer Satisfaction: Client satisfaction is at the core of our business values. We strive to exceed your expectations at every step of the process, ensuring that your office space is transformed into a work of art that you can be proud of.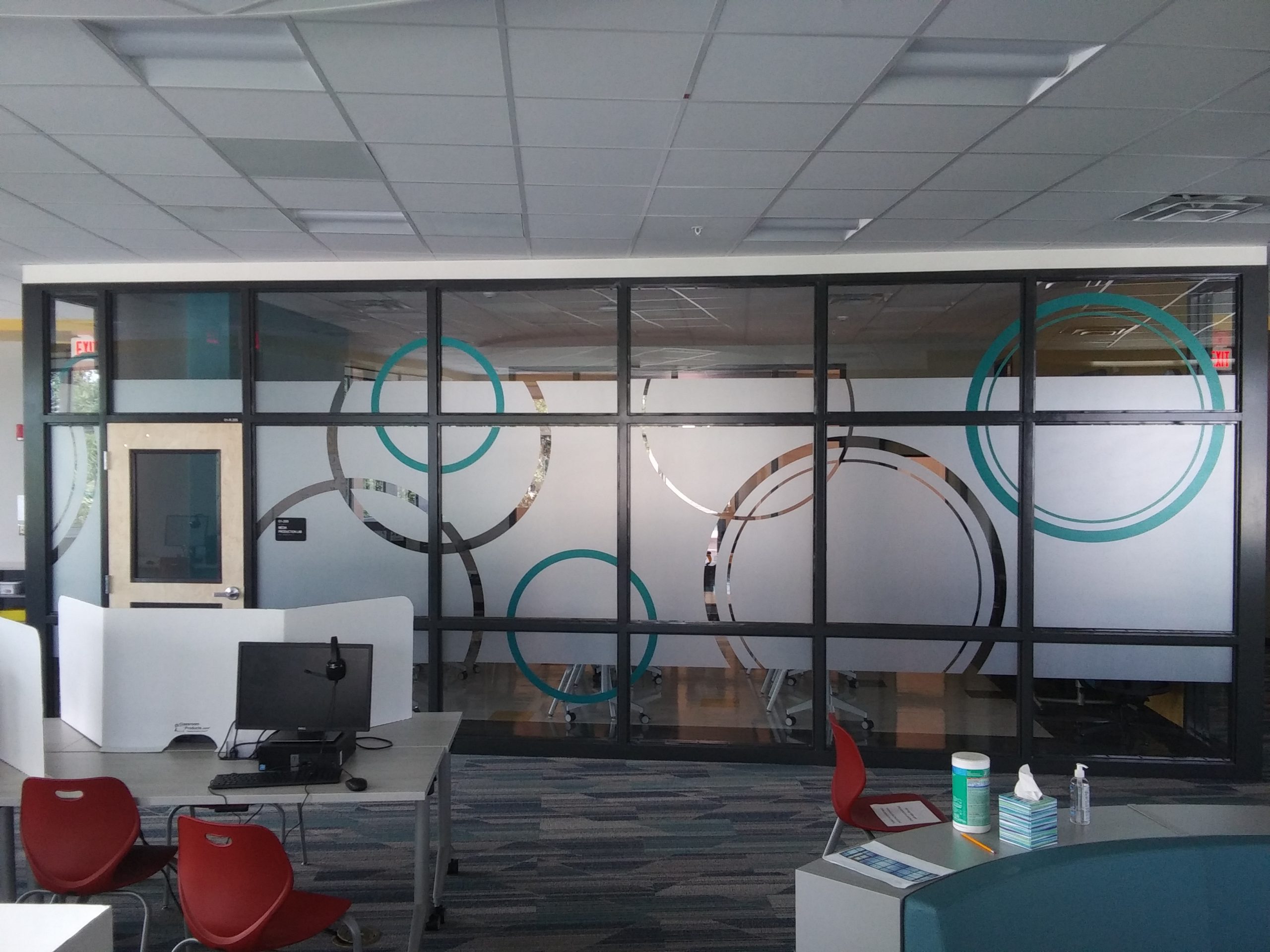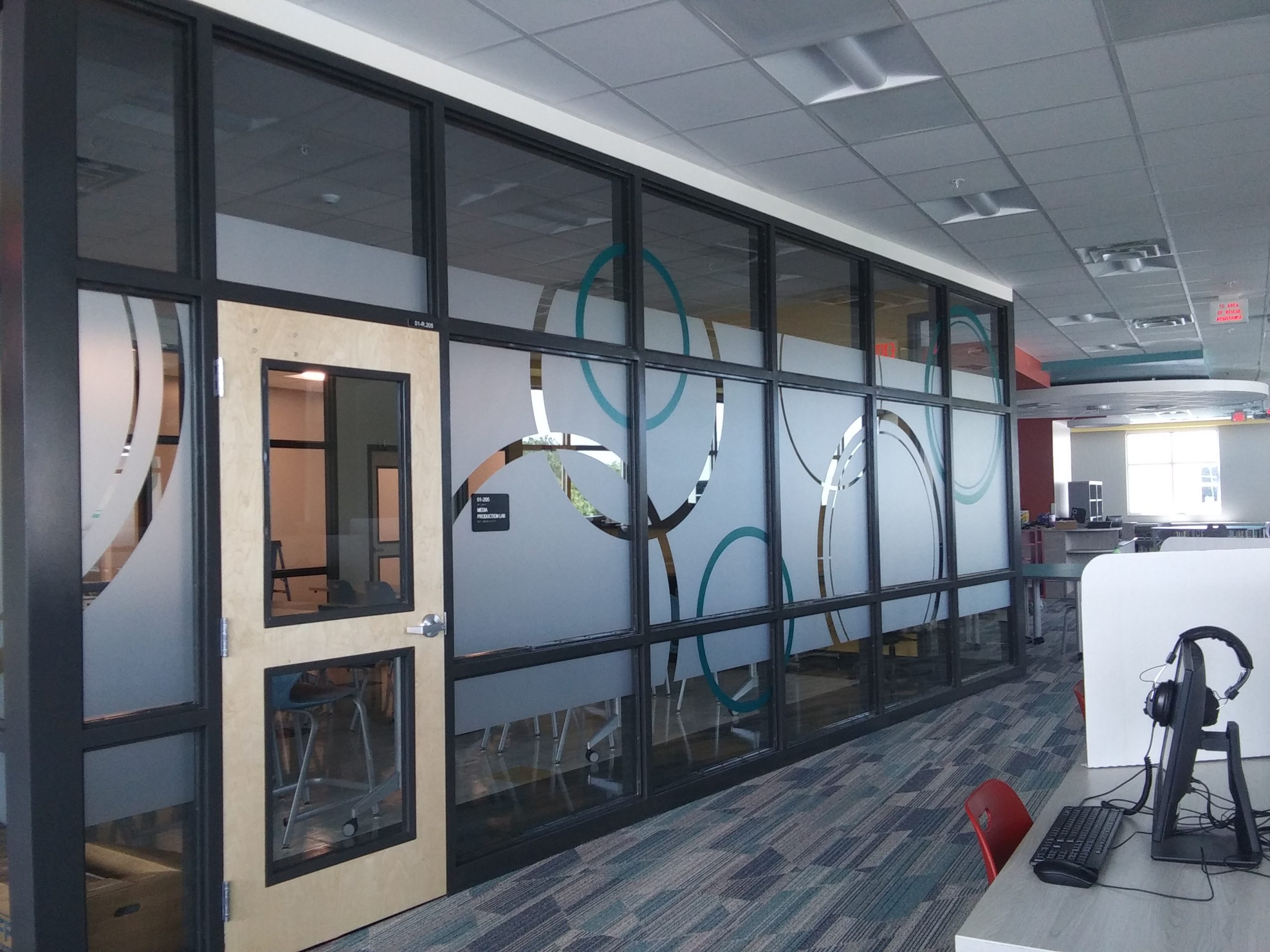 The Hit Signs Process For Frosting Windows:
Consultation: It all begins with a consultation. Our team meets with you to understand your requirements, discuss design options, and provide expert recommendations.
Design Creation: Our talented designers take your input and translate it into captivating designs. We present these designs to you, allowing for any necessary revisions until we achieve your desired look.
Material Selection: With the design finalized, we help you select the ideal window frosting material that suits your preferences and budget.
Installation: Our installation team meticulously applies the chosen window frosting material to your commercial windows, ensuring a seamless finish.
Final Touches: Once the installation is complete, we conduct a thorough inspection to make sure everything is perfect. We won't leave until you are completely satisfied with the end result.
The Impact of Custom Window Frosting:
By investing in Hit Signs' custom window frosting for your commercial windows, you can experience a myriad of benefits:
Enhanced Branding: Custom window frosting featuring your company logo and branding elements can create a powerful first impression for clients and visitors, reinforcing brand recognition.
Increased Productivity: The added privacy in certain areas of your office can improve focus and productivity among your employees.
Sophisticated Aesthetics: Window frosting adds an air of sophistication to your office space, giving it a professional and polished look.
Energy Efficiency: The UV protection provided by the window frosting can help reduce energy consumption by minimizing heat transfer, resulting in potential cost savings on cooling.
Privacy and Security: Confidential discussions and sensitive meetings can be conducted without concerns about prying eyes.
Experience the Hit Signs Difference:
At Hit Signs, we take immense pride in our ability to create striking custom window frosting solutions that elevate the aesthetics and functionality of your commercial space. With a focus on customer satisfaction, innovation, and professionalism, we are your ideal partner for all your window frosting needs in Tampa Bay, St. Petersburg, Clearwater, and surrounding areas.
Unlock the true potential of your office space with our custom window frosting services. Contact us today for a consultation, and let us help you turn your vision into reality. Together, we can design a statement-making, privacy-enhancing solution that will leave a lasting impression on your clients and employees alike.
Contact
our design team now to get a free quote and guidance on your next project.
Top 20 reasons why you should add window frosting to your commercial space:
1. Privacy Enhancement: Window frosting provides an effective solution to ensure privacy in meeting rooms, offices, and sensitive areas.
2. Confidentiality: Sensitive discussions and confidential meetings can be conducted without concerns about prying eyes.
3. Improved Productivity: Reduced distractions from outside views can lead to increased focus and productivity among employees.
4. UV Protection: Window frosting films block harmful UV rays, protecting occupants and furnishings from sun damage.
5. Energy Efficiency: By reducing heat transfer through windows, window frosting helps regulate indoor temperatures, leading to potential energy savings.
6. Glare Reduction: Window frosting minimizes glare on computer screens, enhancing comfort for employees.
7. Professional Aesthetics: Aesthetically pleasing window frosting adds a touch of sophistication and professionalism to your office space.
8. Branding Opportunities: Custom window frosting can feature your company logo and branding elements, reinforcing brand recognition among clients and visitors.
9. Creative Design Options: Window frosting allows for various design choices, from simple patterns to intricate graphics, tailored to your preferences.
10. Versatility: Window frosting can be applied to glass doors, partitions, and windows of any size, offering versatile design possibilities.
11. Ease of Maintenance: Window frosting requires minimal maintenance and can be easily cleaned with standard window cleaning methods.
12. Affordability: Compared to other privacy solutions, window frosting offers a cost-effective alternative.
13. Quick Installation: Professional window frosting installation is efficient, causing minimal disruption to your business operations.
14. Flexible Opacity: Choose the level of opacity that suits your needs, from fully frosted to semi-transparent, allowing for different privacy requirements in various spaces.
15. Customizable Designs: Create unique and eye-catching designs that align with your brand identity and overall office aesthetics.
16. Regulatory Compliance: In certain industries, window frosting may be necessary to comply with privacy and safety regulations.
17. Security Enhancement: Window frosting adds an extra layer of security by restricting the view from the outside.
18. Employee Well-Being: Creating a comfortable and private work environment can positively impact employee satisfaction and well-being.
19. Temporary Solutions: Removable window frosting films allow for flexibility if you plan to change office layouts or designs in the future.
20. Longevity: High-quality window frosting materials are durable and can withstand wear and tear, ensuring longevity and lasting results.
Embrace the numerous advantages of window frosting and enhance the functionality, aesthetics, and privacy of your commercial space. With its practicality, style, and customizability, window frosting is an investment that will leave a lasting impression on both your employees and clients.