We Build Custom Signs in Tampa
Unlock the door to unparalleled signage solutions with the expertise of Hit Signs – your leading destination for Custom Signs in Tampa! As a dedicated Sign Company in Tampa, we elevate your brand's visibility, providing a spectrum of high-impact, full-service signage and wayfinding solutions specifically tailored for businesses across the greater Tampa area. Whether you're a startup in need of innovative signs to make a splash, or an established entity seeking a refreshing visual upgrade, our committed team is here to illuminate your brand's presence, ensuring you not only navigate but dominate the competitive Tampa marketplace with signs that truly speak volumes about your business.
At Hit Signs, we meticulously design Custom Signs for businesses in Tampa, intricately weaving your brand's essence with innovative designs to create impactful, memorable, and vibrant visual statements that resonate with your audience and illuminate the Tampa business landscape. If you can see it, we can make it
"We precisely fabricate custom signs for Tampa businesses, marrying skilled craftsmanship with cutting-edge technology to deliver durable, high-quality, and visually stunning signage that enhances your brand's physical presence and navigational ease across the city's dynamic commercial environments."
"We seamlessly install custom signs throughout Tampa, ensuring that every detail is impeccably executed for a durable, secure, and visually appealing presentation, further enhancing your business's local presence and impact in the commercial spaces of the city."
Professional craftsmanship and installation make Hit Signs the most reliable custom signage shop in Tampa Bay.
~ never outsourced
Full-Service Commercial Custom Sign Shop
Discover the Profound Impact of Custom Signs with Hit Signs, Your Trusted Tampa Signage Partner!
Immerse yourself in the mastery of Hit Signs, heralding a new era in vibrant, attention-grabbing visual solutions, especially in the realm of custom signs! Standing tall in the Tampa sign industry, we're a full-fledged custom signs company in Tampa, dedicated to providing all-encompassing signage services to businesses sprinkled across the vast Tampa area.
Navigating the Rich World of Custom Signs in Tampa with Hit Signs: We concoct bespoke sign solutions for enterprises throughout Tampa, fashioning not merely visible but truly memorable commercial signage that thrusts your brand into the limelight. We're not just seasoned local sign creators but are ardent craftsmen who understand the pulsating competitive business environment within Tampa, especially when it comes to custom signs. Our dedication runs deep, ensuring your brand is not just seen but lingered upon in the minds of viewers. That's the commitment we embody and extend to our partners and clientele.
Broad Spectrum of Custom Signage Services: Our array of services spills from uniquely crafted custom vehicle wraps to eye-catching custom exterior signs, and our confidence in making a substantial difference for you is unwavering. Every project unfurls with a COMPLIMENTARY consultation, where we deep-dive into your signage needs and suggest the most fitting custom signs and products to adeptly help you scale your business objectives in Tampa.
Connect Directly with Hit Signs: Engage in a direct conversation with the owner; we promise, no call centers, no delays. Give us a ring at 727-322-3636, and let's bring your custom signs in Tampa to life!
Custom Signs in Tampa For All Businesses
Hello from Hit Signs! 🚀 Your Friendly Signage Experts at 727-322-3636.
Let's Chat About Your Signage Needs: Ever find yourself feeling a tad lost in the intricate world of sign creation? We get it – it's a world that can seem pretty complex without a guide. The thing is, your business's branding is pivotal, though it often doesn't get the spotlight it deserves. That's where our savvy sign creators step in, morphing complexity into a breezy process, with a sprinkle of expert advice to light the way.
Building Signs, Tailor-Made for You: At Hit Signs, our belief is simple – your projects are our projects. Every sign we design, curate, and install comes with a dash of personal touch, the same care we'd lavish on our own endeavors.
In-House Mastery Just for You: Your sign journey, from the first doodle to its final installation, unfolds right here in our workshop. We aim to elevate your sign project into something that doesn't just satisfy but genuinely delights and supports your purposes.
Your Custom Promotional Signage Partner: We're not just a sign company; we're your neighbors with a flair for crafting promotional signs that talk. Our partnership with a worldwide signage support network boosts our confidence to promise – we can take your expectations and raise you a notch higher. Single sign in our hometown or a spectrum of signage spanning cities – our toolkit, know-how, and strategic alliances are prepped to manage the intricacies, all while keeping it budget-friendly and timely.
Your Needs, Our Blueprint: Understanding your needs paves our path forward. Once we grasp your signage aspirations and objectives, our focus sharpens on evaluation and design, crafting a strategy that's uniquely 'you'.
Let's Start this Journey Together: Ring us at Hit Signs today at 727-322-3636 for a Free, No-Obligation Chat with a business signage aficionado! Let's craft not just signs, but milestones together. 🌟"
Signs That Grow Your Local Business
Elevate Your Brand and Attract Customers with Unrivaled Signage Solutions in Tampa!
Unlock the full potential of your brand with Hit Signs, your go-to for impeccably placed and utilized impactful signage of all kinds in Tampa. Our mission is to craft, manufacture, and bring to life custom signs that ensure your business doesn't just get seen – it gets remembered.
Discover the Difference with Our Diverse Signage Solutions: Seeking dazzling outdoor signs, unified indoor signs, vehicle wraps that command attention, or promotional vinyl signs? Hit Signs crafts the custom signs Tampa businesses trust to not only magnetize more customers but to guide them effortlessly through your space.
Versatile Products for Every Signage Need: Our vast product arsenal positions us as your one-stop-shop for all your signage needs in Tampa. But wait, we're not merely a signage company; we consider ourselves your brand custodians. Your journey with us isn't just about creating a beautiful sign; it's about forging a path that perpetually draws customers to you. We don't take this responsibility lightly.
Harmonizing Signs and Brand Message: Stunning signs are a start, but the real magic lies in orchestrating a cohesive brand message across every piece of signage and marketing material. Together, we'll explore the optimal ways to convey your brand to clients, visitors, employees, and guests alike. Choosing Hit Signs means opting for signage that resonates with your brand and speaks volumes to your customers!
Get in Touch with Your Tampa Custom Sign Experts: Elevate your business's first impression and overall client experience with the art of strategic signage. Connect with Hit Signs today and step into a world where your brand speaks louder and prouder. 📞 Call us at 727-322-3636 for a Free Consultation with a Tampa custom signs specialist!
Custom Channel Letter Signs For Tampa Business
Reach Us Now: Call Tom Directly: 727-322-3636
Illuminate Your Business in Tampa with Our Channel Letter Signs
In the vibrant landscape of Tampa, making your business stand out is crucial. **Channel Letter Signs** are your answer to robust visibility and a stellar first impression. But what exactly are they, and why does your Tampa-based business need them?
What Are Channel Letter Signs?
Channel Letter Signs are custom-made, three-dimensional letter signs typically used for business exteriors. Illuminated for high visibility, these signs become a beckoning beacon for your brand, ensuring your business is recognizable day and night in Tampa.
Why Your Business in Tampa Needs Channel Letter Signs
Stand Out, Day and Night: Illuminated signs ensure 24/7 visibility in Tampa, keeping your brand in the spotlight even after business hours.
First Impressions Count: Your sign is often the first interaction a customer has with your business. Make it count with professional, high-quality Channel Letter Signs.
Brand Consistency: Tailored to your brand aesthetics, ensure a coherent and recognizable brand presence in the Tampa market.
Choosing Hit Signs for Your Channel Letter Signs in Tampa:
Expert Craftsmanship: We prioritize quality, ensuring that every Channel Letter Sign we produce for Tampa businesses is crafted to perfection.
Local Tmpa Business Understanding: Knowing the Tampa market inside and out, we ensure your sign resonates with the local clientele.
End-to-End Services (Signage Perspective): From design through to installation and maintenance, our Tampa team has every aspect of your Channel Letter Sign journey covered.
Custom Channel Letter Solutions: Your business is unique and your sign should be too. We provide bespoke Channel Letter Sign solutions for Tampa businesses, ensuring alignment with your brand and aesthetic.
How Channel Letter Signs Can Propel Your Business in Tampa
Drive Foot Traffic: A brightly lit sign catches eyes, naturally drawing people toward your Tampa business.
Brand Recognition: Consistent, visible branding, through elements like Channel Letter Signs, solidifies your place in Tampa customers' minds.
Increased Professionalism: Premium signage communicates a strong, professional image to Tampa's market, enhancing credibility and trust.
At Hit Signs, we are not just creating signs; we're illuminating Tampa's business landscape, ensuring your brand's message is not just seen but remembered. Ready to light up your business presence with Channel Letter Signs in Tampa? Contact us today at 727-322-3636 and let's create signage that becomes a landmark for your brand in Tampa!
A-frame Signs
ADA Signs
Acrylic Signs
Address Signs
Awning Signs
Banners
Bar Signs
Blade Signs
Boat Wraps
Building Signs
Bus Wraps
Cabinet Signs
Canopy Tents
Car Wraps
Channel Letters
Church Signs
Construction Signs
Coronavirus Signage
Custom Tablecovers
Decals
Digital Signs
Dimensional Letters
Door Signs
Electronic Signs
Flag Signs
Fleet Wraps
Floor Signs
Gas Station Signs
Hanging Signs
Informational Signs
LED Signs
Large Banners
Lighted Signs
Lobby Signs
Menu Boards
Metal Signs
Monument Signs
Office Signs
POP Signs
Pole Signs
Portable Signs
Post & Panel Signs
Printed Backdrops
Product Displays
Promotional Signs
Pylon Signs
Real Estate Signs
Restaurant Signs
Retail Signs
Retractable Banners
Room ID Signs
Safety Signs
Sandblasted Signs
School Signs
Sidewalk Signs
Storefront Signs
Table Top Displays
Temporary Signs
Tenant Signs
Trade Show Displays
Tradeshow Booths
Tradeshow Exhibits
Trailer Wraps
Truck Wraps
Van Wraps
Vehicle Decals
Vehicle Graphics
Vehicle Lettering
Vehicle Magnets
Vehicle Window Film
Vinyl Lettering
Vinyl Printing
Vinyl Wraps
Wall Graphics
Wall Murals
Wall Signs
Warehouse Signs
Wayfinding Signs
Window Film
Window Graphics
Window Signs
Yard Signs
"We adhere to old-school business values that seem to be  overlooked in today's business landscape."
~ Tom Coletta (owner)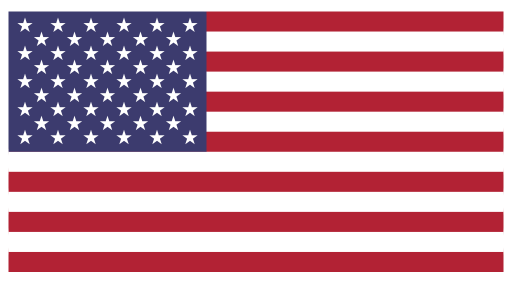 Made in the USA Custom Signs... the way it should be
Consider this when choosing a custom sign shop in Tampa Bay...
"We are masters in the art of crafting custom signage that not only radiates pride but also endures through time. With us, you're NOT a sales target – you're family. Your business becomes our business! We uphold the old-shool American business values: when you call, you speak directly to the owner; when you invest, you receive the value you worked so hard to achieve; and as you close your eyes at night, you can take pride in how your business shines, knowing that you partnered with a team genuinely invested in your business's external image." We are Hit Signs and we make #HIT happen! Call the owner now: 727-322-3636 (Tom)
At our company, we take immense pride in catering to the unique needs of our customers, which is why we offer a diverse range of services, including custom signs, vehicle wraps, and solutions in the vibrant Tampa Bay area. We understand that every business is distinct, and our team of skilled professionals excels at crafting tailor-made signage solutions that truly reflect the essence of each client's brand. Whether it's eye-catching storefront signs, attention-grabbing banners, or innovative vehicle wraps, we go the extra mile to ensure our customers' messages are conveyed effectively. Our commitment to quality, creativity, and customer satisfaction has made us the go-to choice for businesses seeking to leave a lasting impression in Tampa Bay and beyond.
At Hit Signs, we take pride in our diverse range of recent projects that showcase our expertise in vinyl wraps, custom signs, window perfs, and more. We collaborated with businesses of all sizes to elevate their branding and visibility. From eye-catching vehicle wraps that turned heads on the road to captivating custom signs that enhanced storefronts, our expert design and installation team delivered outstanding results. Our window perfs provided businesses with an effective advertising tool that offered both privacy and promotional opportunities. We are committed to delivering top-notch solutions that leave a lasting impact. Join our list of satisfied clients and let us bring your vision to life. Get in touch with us today to discuss your next project!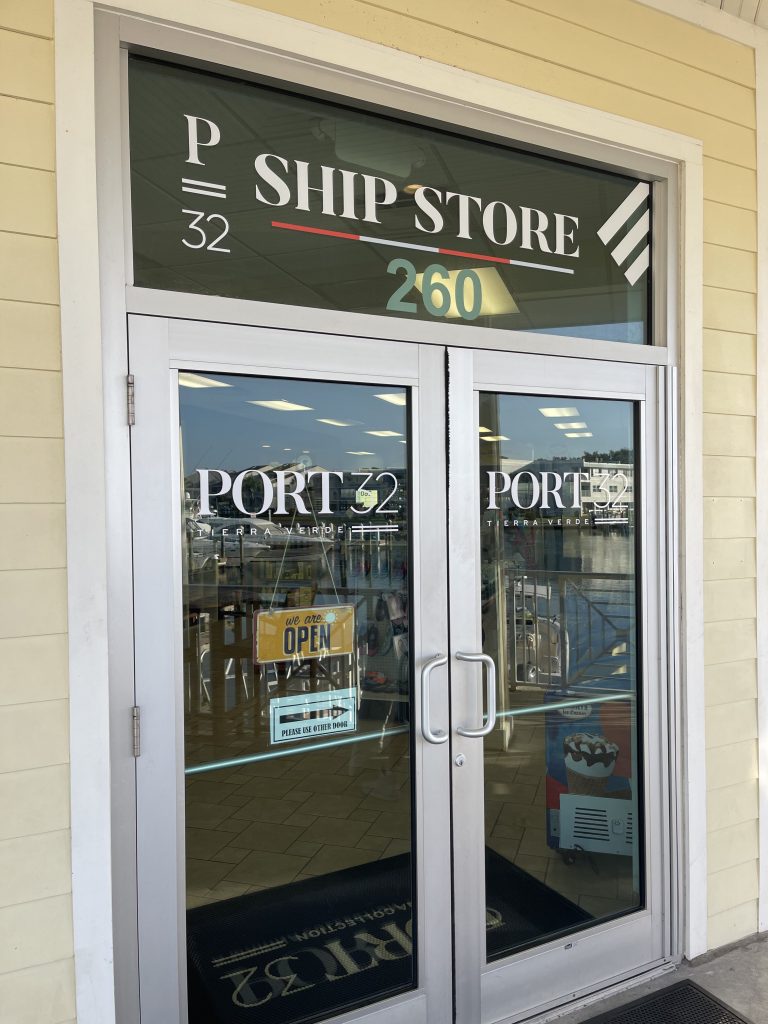 Custom Signage
When PORT 32 Marinas approached our company, Hit Signs, they sought to elevate the façade of their prestigious Tierra Verde marina. With a reputation as
Read More »
Vinyl Wraps Tampa Bay:
Transform cars, trucks & boats with stunning
vinyl wraps
. Choose from color change wraps, custom graphics & more. Expert installation, quality materials. Contact us for a head-turning makeover!
Custom Signs Tampa: Elevate your business with eye-catching custom signs. We offer indoor/outdoor signs, banners, and graphics tailored to your brand. Expert design & fast turnaround. Stand out today!
Enhance privacy & style in your Tampa offices with our expert
window frosting services
. Custom designs, UV protection & glare reduction for a productive & professional workspace. Transform your windows today!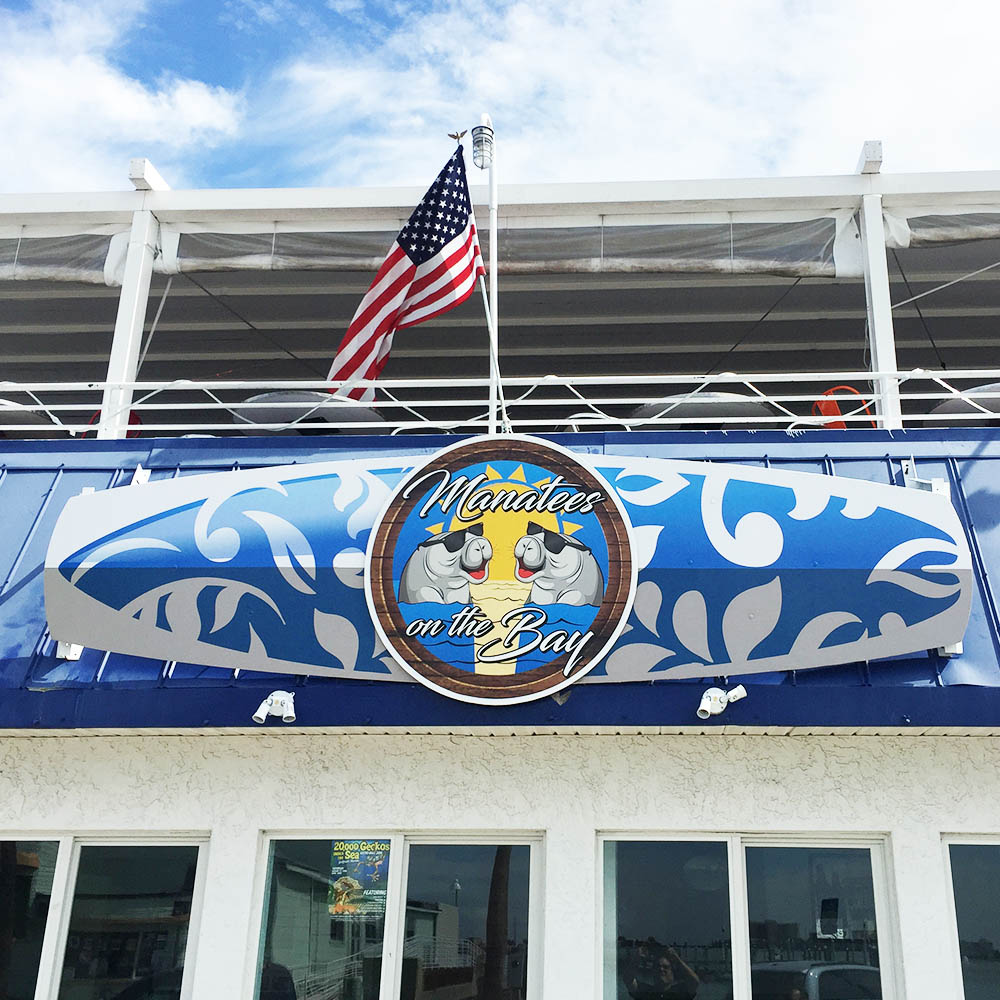 Hit Signs can produce and install your custom signage for any retail storefront or commercial structure. Ask us about custom signage work. In-house design services too.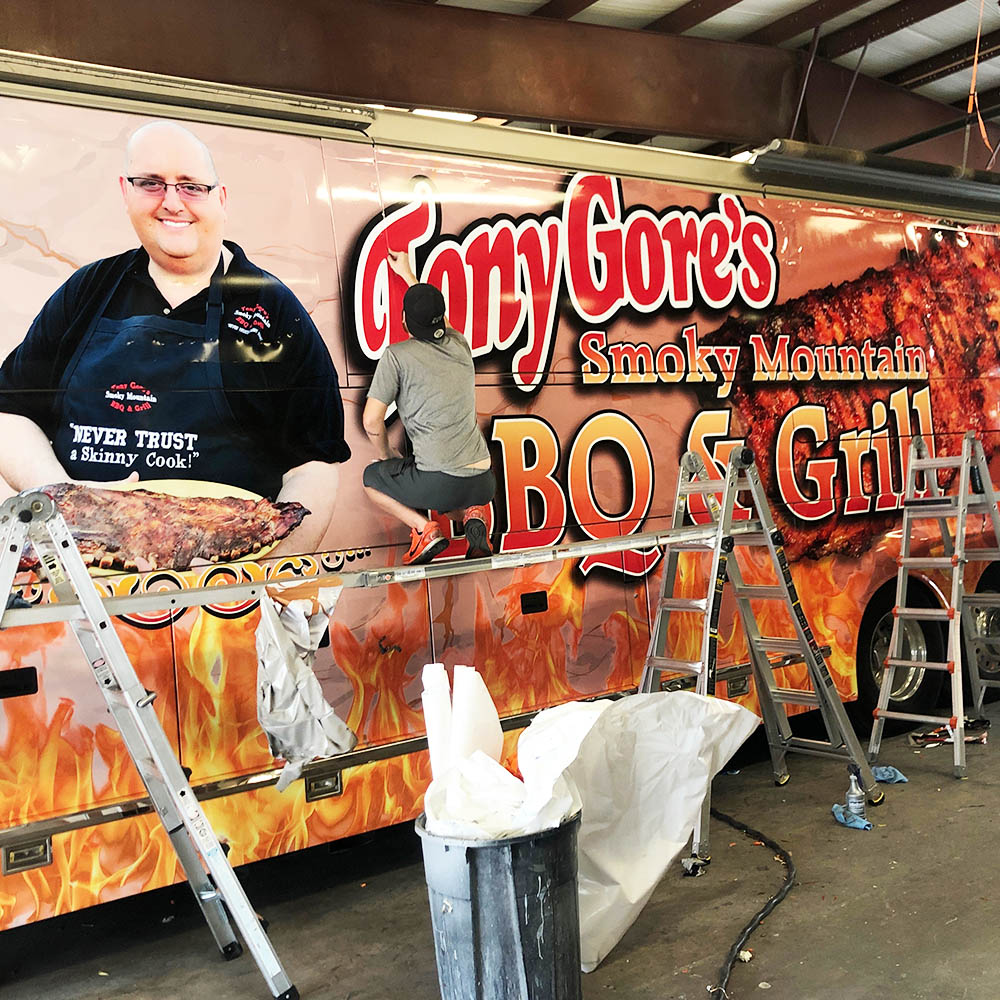 Custom car, truck, bus and boat wraps to complete the custom look of your ride. We have the est installers in Tampa Bay and use 3M products.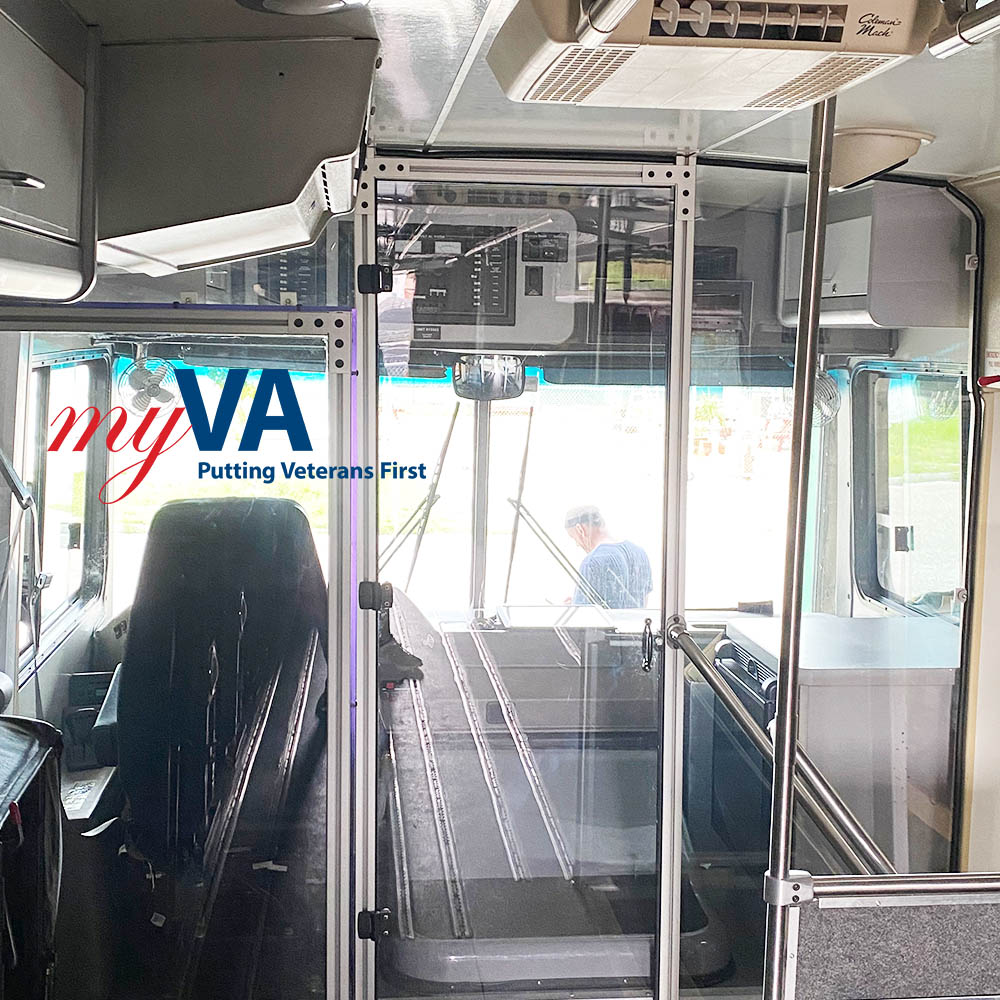 Our CNC engineers can custom-fabricate virtually any product you can imagine. Ask us how we can make you your next creation on our CNC machine.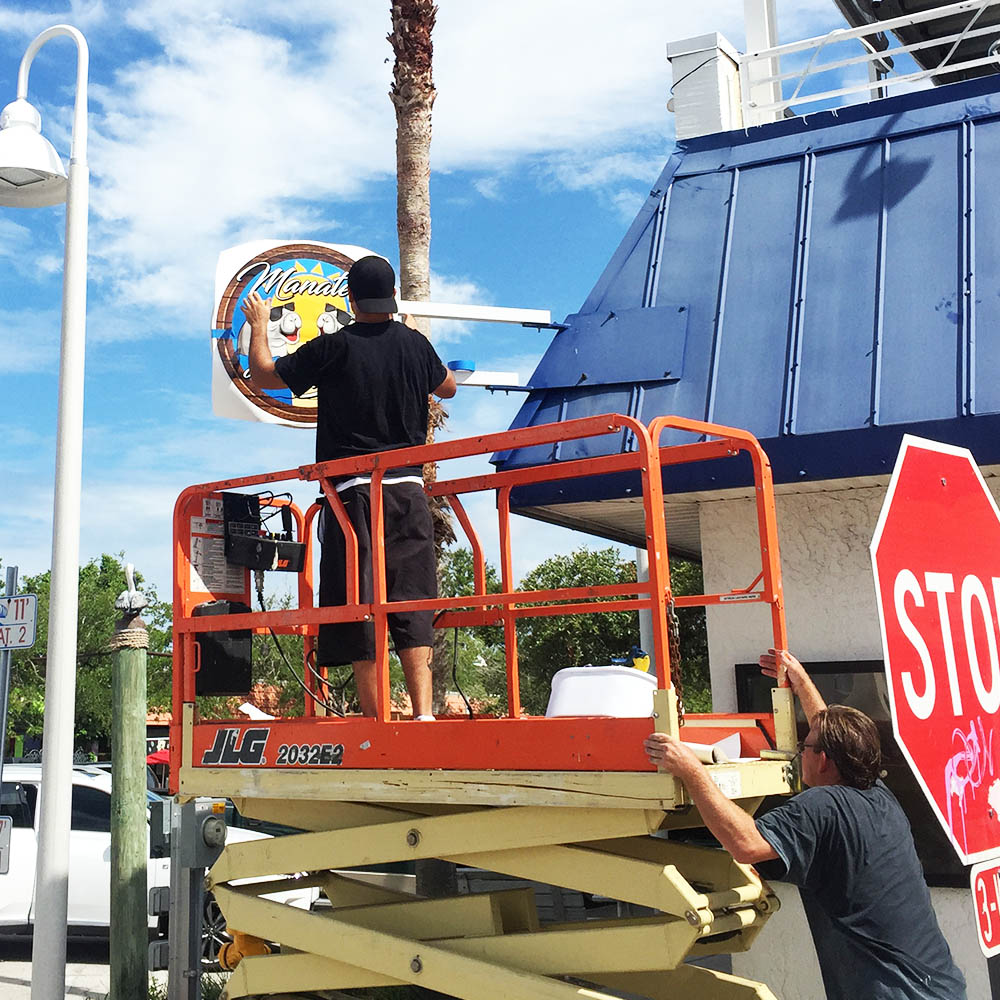 Hi-Lift Signage
Do you have signage needs that require a high-lift or scissor jack, or perhaps a crane? We've got you covered with our hi-lift signage installation services.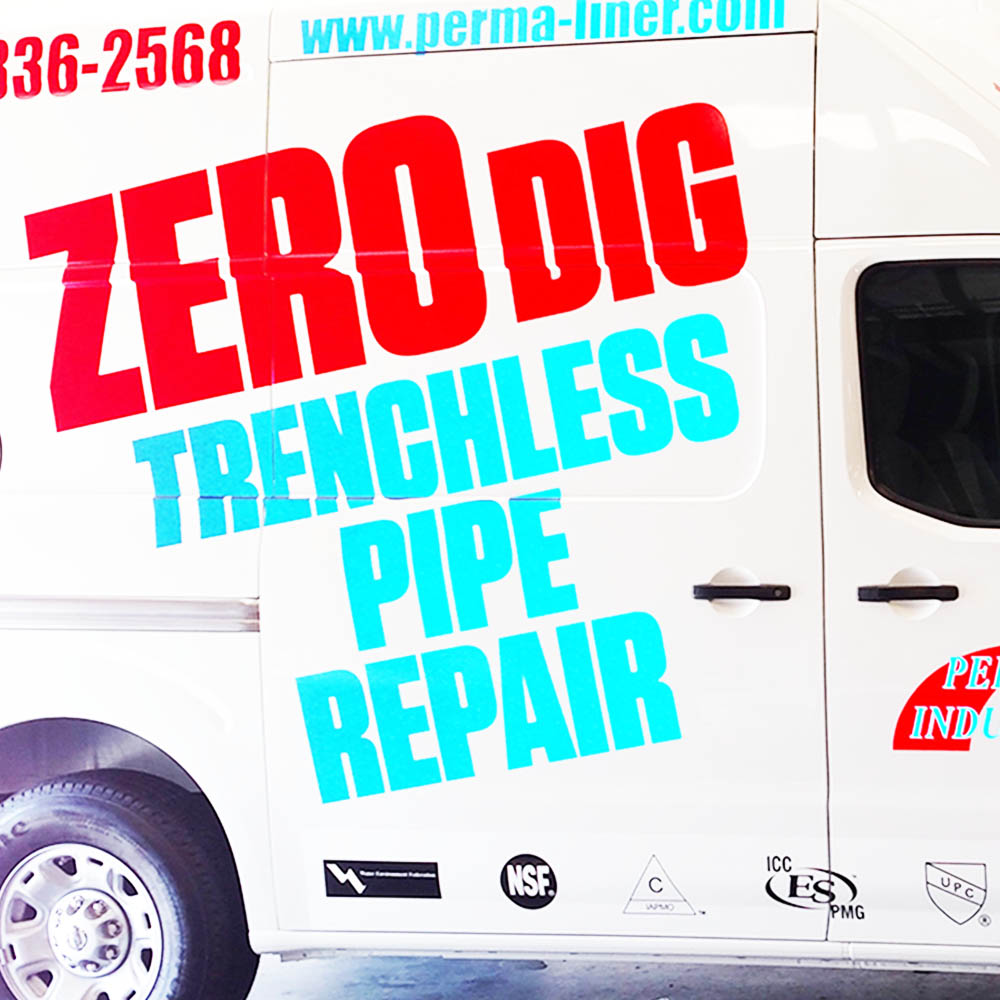 Cut Vinyl Work
Lettering your ride is easy with our custom cut-vinyl work. If you do not need to do a fill wrap on your vehicle and just need to letter it up with cut-vinyl lettering and logos, this is the service for you.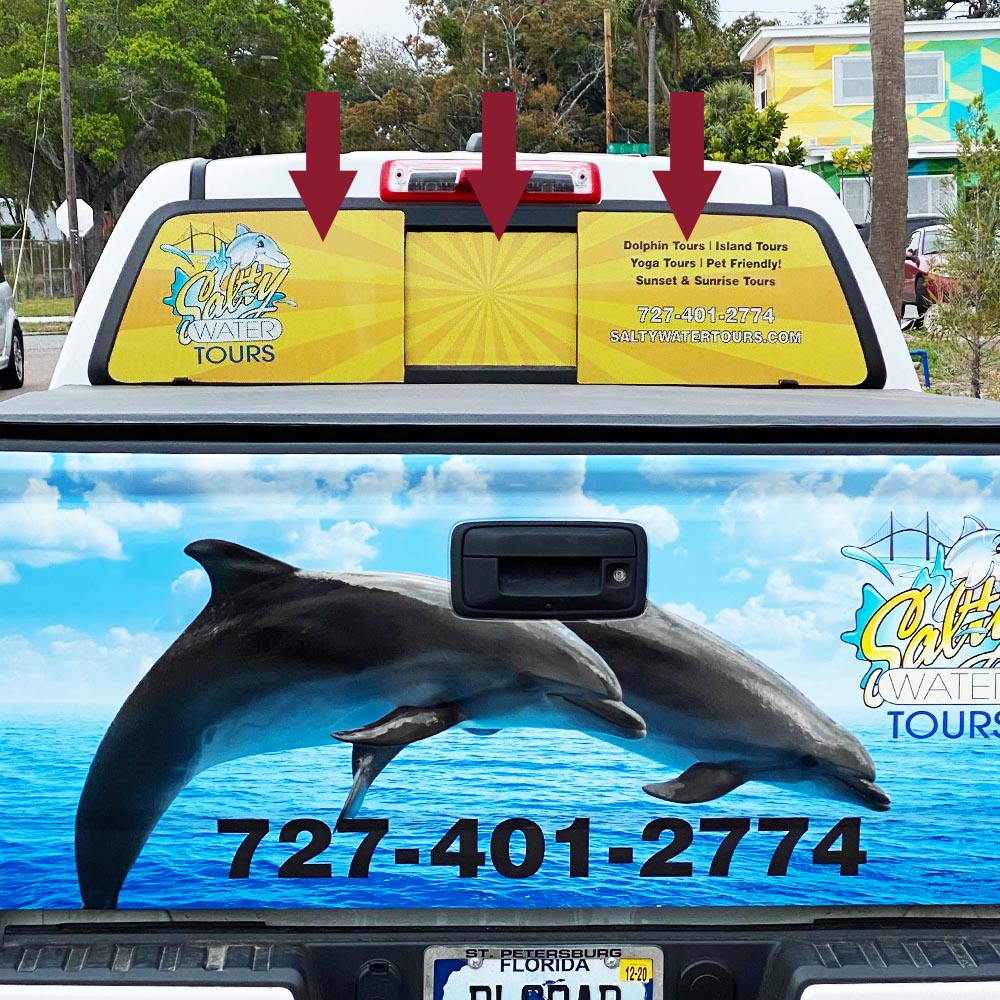 Vehicle Window Perfs
Need advertising for your vehicle but still need visibility? A custom window perf is the perfect solution to adding advertising graphics on your vehicle's windows. Custom in-house design team and expert installation.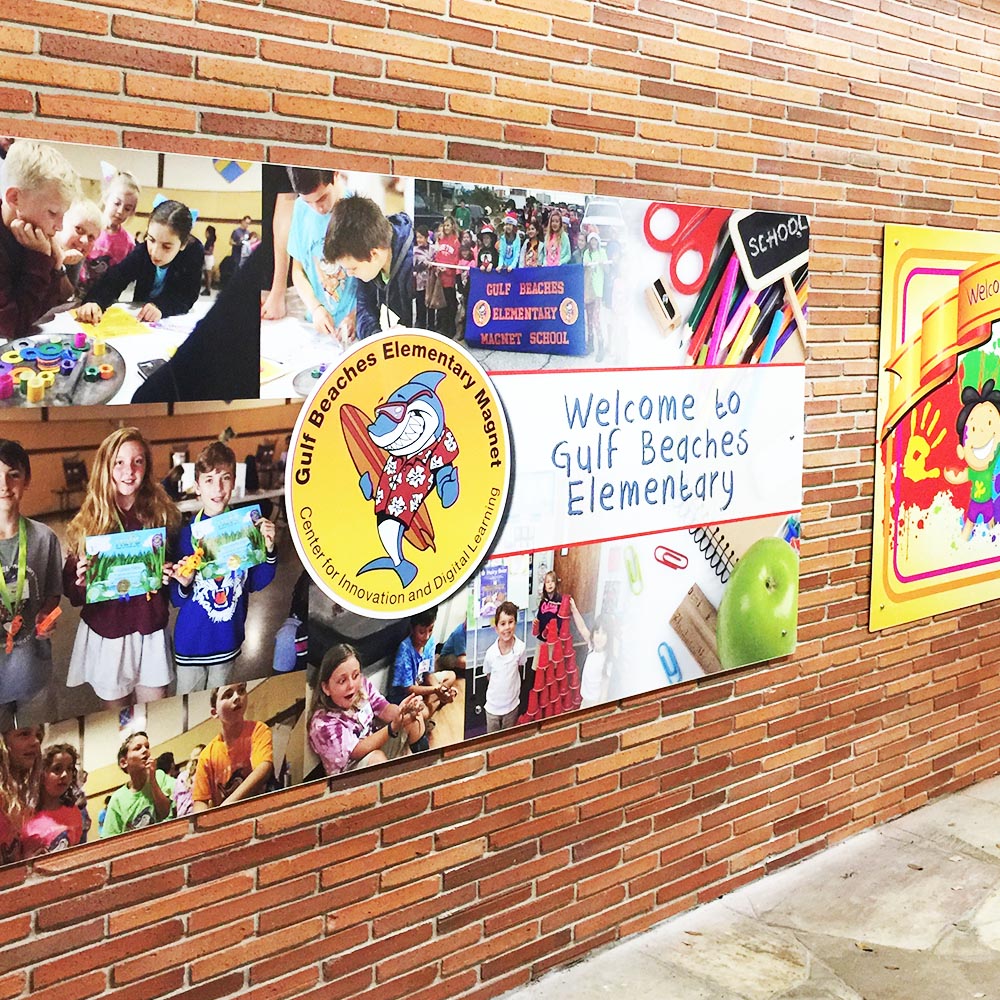 School Signage
We produce some of the best school beautification signs and graphics if you operate a school and want to get your events, students, or classroom activities on the big walls, call our team of experts.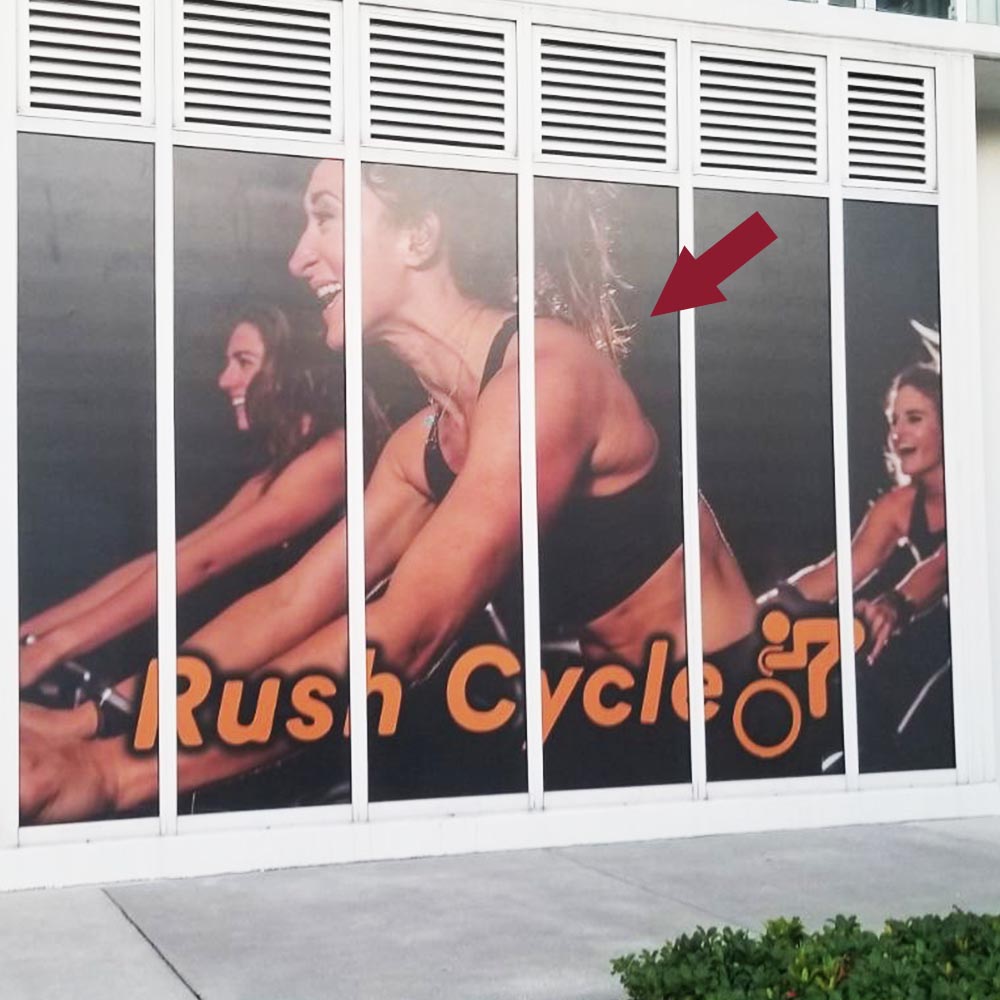 Window Perfs Retail
Advertise products and services on the windows of any commercial building and maintain visibility through the windows when inside of the building. Our custom window perfs are an excellent solution.
Welcome to Hit Signs
We are your premier destination for top-quality custom signage and promotional solutions. As a family-owned business, we take immense pride in delivering personalized services to our valued customers. Based in the heart of Tampa Bay, our reach extends far beyond, as we offer shipping of our custom-made signs to any location within the continental United States.
Our commitment to excellence is reflected in our diverse range of services. We specialize in crafting both indoor and outdoor signage that captivates attention and leaves a lasting impression on your audience. Whether you need eye-catching storefront displays or informative wayfinding signs, our skilled team can bring your vision to life with precision and creativity.
Not limited to stationary signage, we also excel in providing vehicle and fleet wraps that turn your automobiles into moving billboards, effectively promoting your brand as you navigate the roads of Tampa Bay and beyond. We understand the significance of first impressions, and our fleet wraps are designed to make a statement wherever you go.
Best Technologies Available For Your Signage
At Hit Signs, we utilize cutting-edge technology, including custom CNC routing, to ensure unparalleled precision in the production of signage. This enables us to craft intricate and detailed signs that make a bold statement about your business or event.
For trade show exhibitors looking to stand out from the crowd, we offer captivating trade show graphics and displays that draw visitors to your booth, leaving a lasting impression on potential clients and partners.
Moreover, we cater to your branding needs beyond signage, with custom screen printed and embroidered apparel, making your team easily identifiable and professionally representing your company.
Whether you need promotional items for marketing campaigns, employee incentives, or client giveaways, we have an extensive range of options to choose from, ensuring your brand message reaches your target audience effectively.
Located at 621 27th St. South St Petersburg, FL 33712, we are conveniently situated to serve the entire Tampa Bay area. You can also reach out to us via email at TOM@HITSIGNS.COM or by calling 727-322-3636 to discuss your requirements and get started on creating the perfect signage and promotional solutions for your business.
Join the ranks of satisfied customers who have experienced the Hit Signs difference. Our commitment to quality, creativity, and customer satisfaction sets us apart as a leader in the signage and promotional industry. Discover how we can elevate your brand and make your message hit home with Hit Signs today.
Outdoor Signs: These signs are placed outside the business premises to attract customers and showcase the brand.

Indoor Signs: Signs used within the establishment to guide customers, promote products, and enhance the overall experience.

Banners: Large, flexible signs often used for temporary promotions or events.

Neon Signs: Bright, eye-catching signs made using glowing neon tubes.

LED Signs: Energy-efficient signs that use light-emitting diodes for illumination.

Pylon Signs: Tall, freestanding signs often found near roadways to grab the attention of passing motorists.

Awnings and Canopies: Signage integrated into the overhangs of buildings, providing shade and displaying the business name or logo.

Window Graphics: Signage applied to windows, providing additional advertising space and privacy screening.

Vehicle Wraps: Large decals applied to vehicles, turning them into mobile advertisements.

Channel Letter Signs: Individual 3D letters often illuminated from within, creating an eye-catching effect.

Sidewalk Signs: Signs placed on the sidewalk outside a business to attract foot traffic.

Menu Boards: Display boards used in restaurants and cafes to present the menu options.

Directional Signs: Signs that help customers find their way within a building or premises.

Safety Signs: Signs that provide information about safety protocols, emergency exits, and potential hazards.

Digital Signage: Electronic displays that can show dynamic content and advertisements.

Real Estate Signs: Signs used by real estate agencies to advertise properties for sale or rent.

Point of Purchase (POP) Displays: Signs and displays located near the checkout area to promote impulse buying.

Trade Show Displays: Large, eye-catching displays used at trade shows and exhibitions to attract attention.

Wayfinding Signs: Signs used in public spaces to guide people to specific destinations.

Construction Signs: Signs used at construction sites to provide safety information and project details.