We are thrilled to showcase one of our recent high-impact projects, a fully customized vehicle wrap for Advent Health Centra Care's innovative fast flu shots program. This project isn't just another wrap; it's an illustration of skill, speed, and professionalism that brought a unique concept to life on Tampa's roads.
From the initial concept to the final reveal, our team demonstrated why we are the go-to experts for vehicle wraps in Tampa. The custom wrap is not a mere branding tool, but a moving billboard that Advent Health Centra Care is utilizing to ensure their essential healthcare services reach the community in a more accessible and convenient format.
Project Highlights: The Advent Health Centra Care Van
Our collaboration with Advent Health Centra Care involved an extensive full-body vehicle wrap, resplendent in the company's signature blue and green color scheme. The design, intricate and eye-catching, demanded precision and creativity, highlighting why professional wrap services are critical for maintaining brand consistency and visibility.
The Advent Health logo, prominently displayed on the van, serves not just as a stamp of authenticity but also as a symbol of trust and reliability in the healthcare sector. This strategic branding ensures that the vehicle is instantly recognizable, extending the reach of their message far beyond the confines of traditional advertising.
Excellence in Execution: Rapid, Reliable, and Professional Services
One of the standout aspects of this project was the incredibly tight turnaround. Our commitment to our clients' timelines is paramount, and for Advent Health Centra Care, we pulled off the seemingly impossible. In less than six days, we completed an exhaustive process—designing, producing, and installing the van wrap in tampa. This rapid execution ensured that the vehicle was back in service with minimal downtime, a crucial factor for healthcare providers and commercial vehicles alike.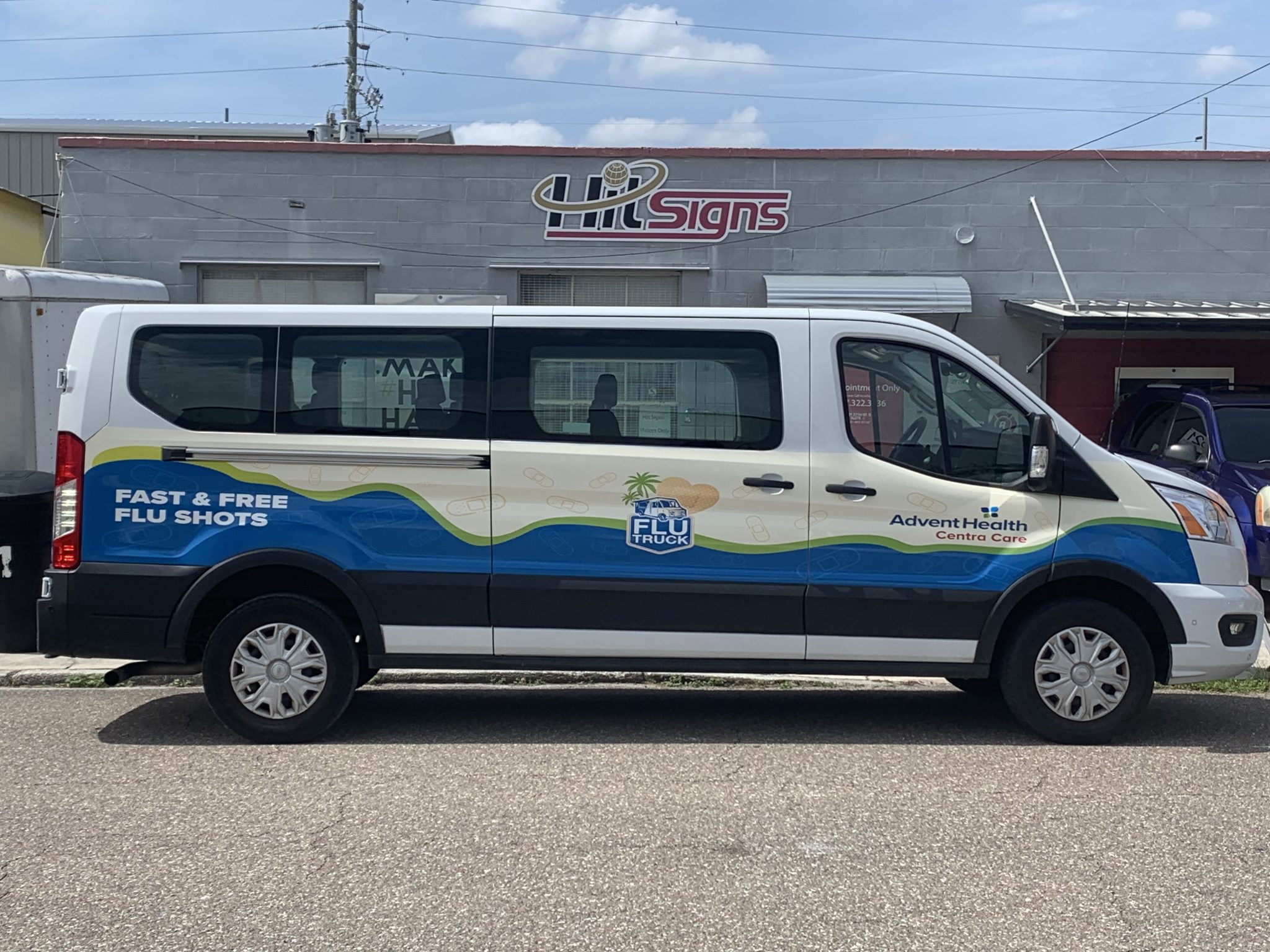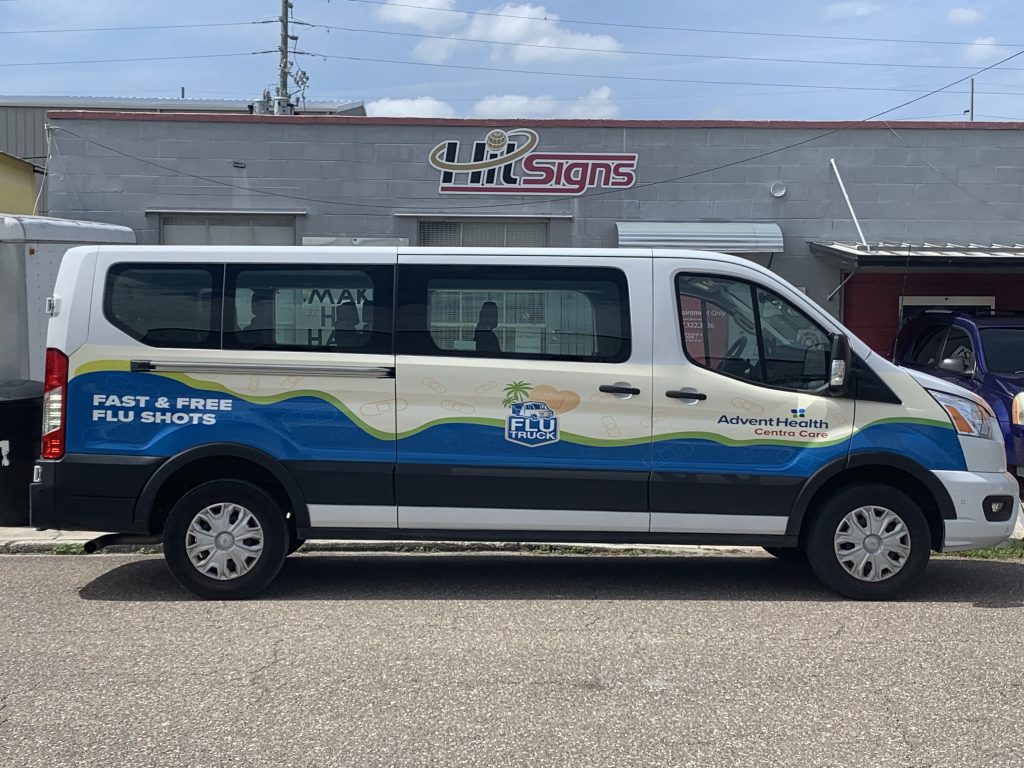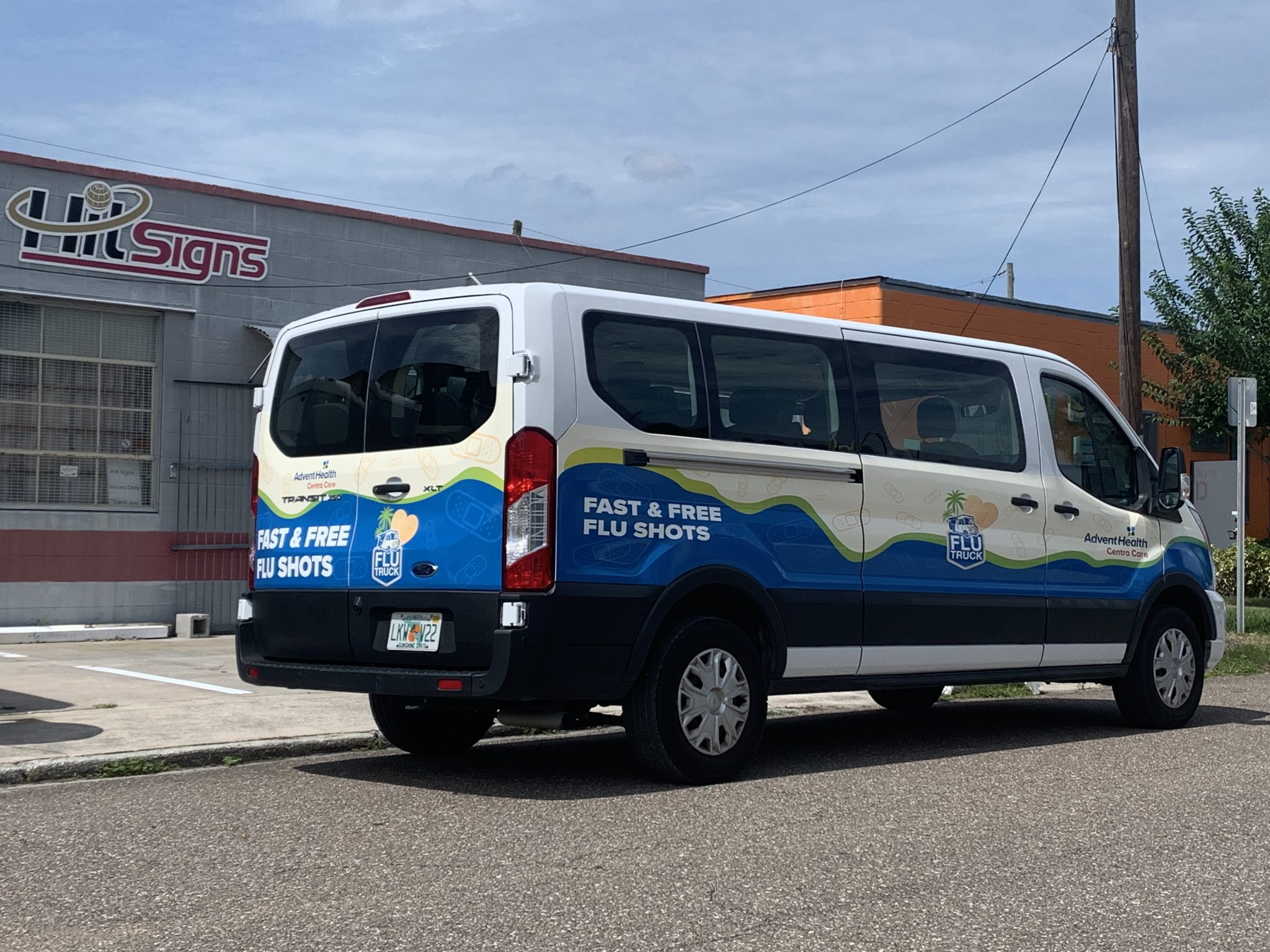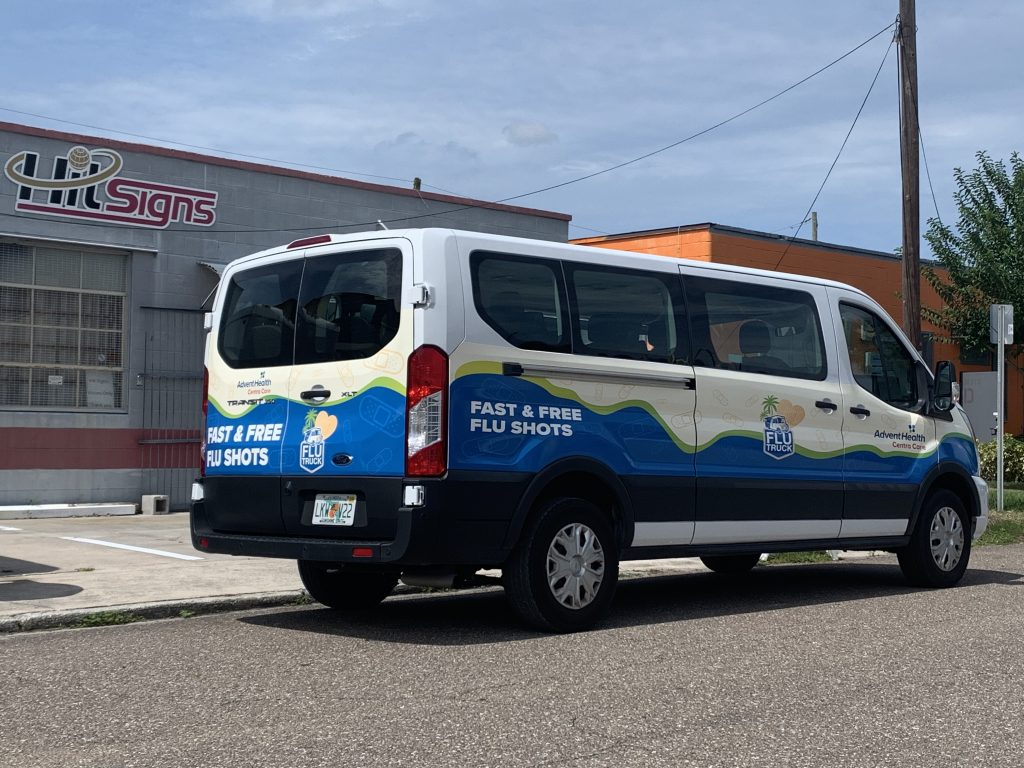 Why Vehicle Wraps are a Game-Changer for Tampa Businesses
In a bustling city like Tampa, standout advertising strategies are vital. Vehicle wraps offer businesses a cost-effective, high-visibility option to spread their message throughout the city. The mobility of these advertisements means your brand presence covers a vast area, maximizing exposure and solidifying brand image in the minds of the community.
Additionally, with Tampa's competitive commercial landscape, professional vehicle wraps ensure your company makes a memorable statement on the road. They are not only a reflection of your brand's quality and the professionalism of the services you offer but also an indication of your business's commitment to innovative outreach methods.
Our project with Advent Health Centra Care is just one example of how we transform ordinary vehicles into extraordinary marketing tools. With a blend of speed, high-quality materials, and attention to detail, we're here to help more Tampa businesses take their branding to the next level.
Contact us today to find out how our professional wrap services can benefit your business. Whether you're looking to convert your company vehicles into roving billboards or need a quick turnaround without sacrificing quality, we have the skills, dedication, and experience to make it happen. Don't let your vehicles be just a mode of transportation—turn them into your ambassadors!