Custom Vinyl Wrap Design and Installation for Dodge Ram by Hit Signs: Turning Vehicles into Mobile Billboards
In today's business landscape, catching the attention of potential customers is more challenging than ever. Amidst this competitive environment, forward-thinking companies like Clean Green are leveraging custom vehicle wraps as a dynamic and impactful marketing tool. Enter Hit Signs and our commitment to transforming regular vehicles into striking mobile advertisements.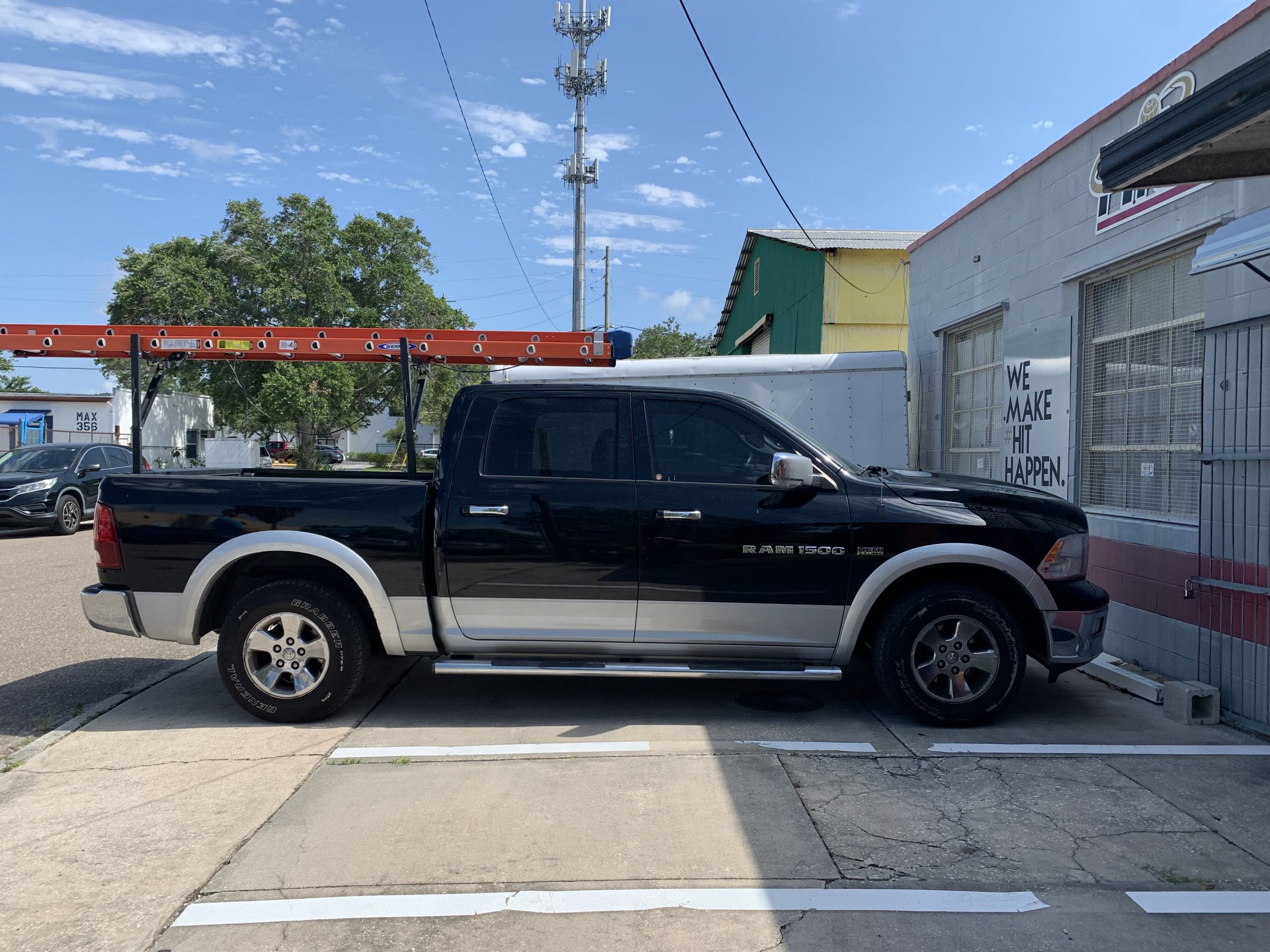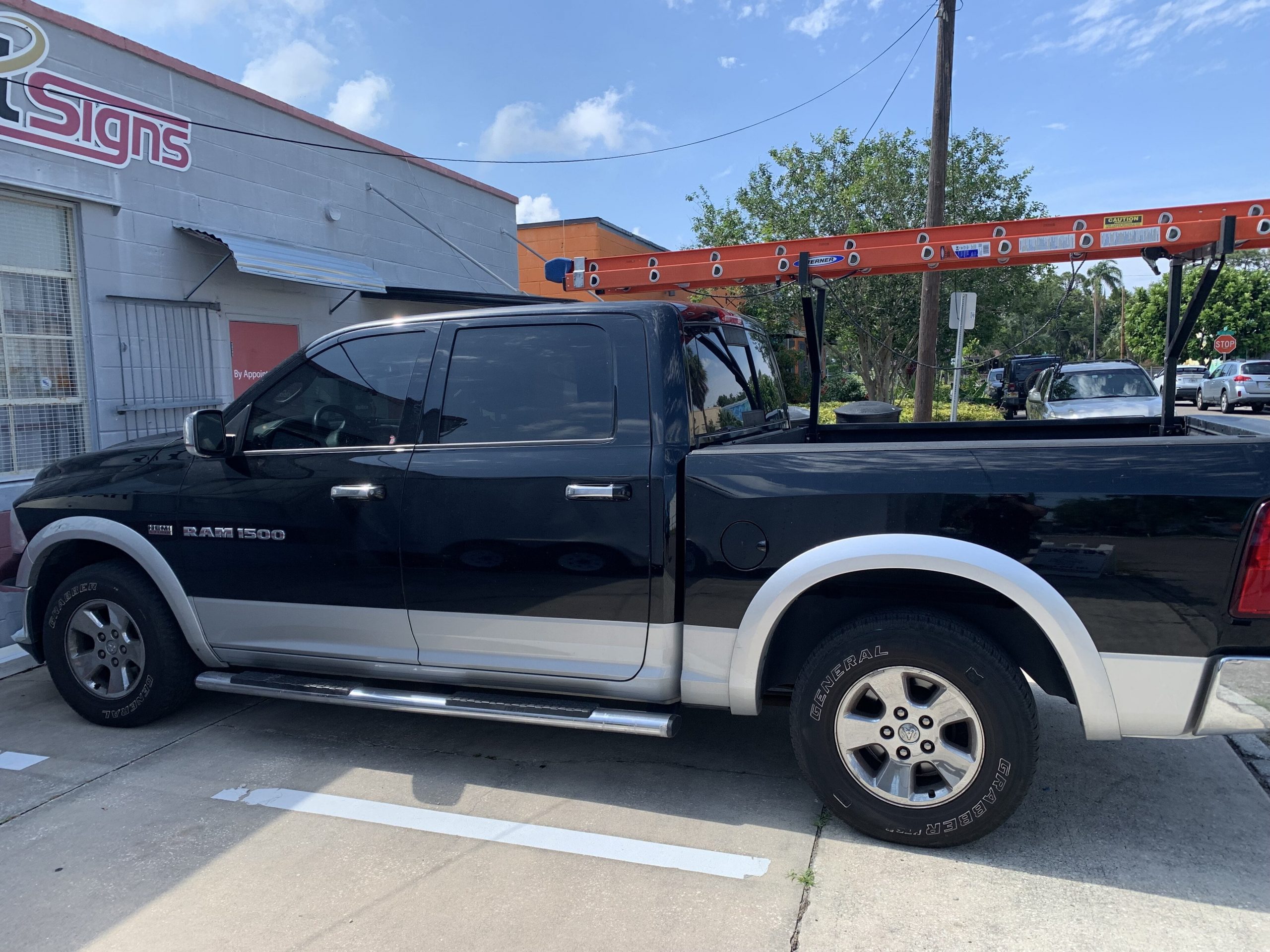 Case Study: Dodge Ram Vinyl Wrap for Clean Green
Clean Green, a respected pressure washing company based in Tampa Bay, approached us with a vision: to make their Dodge Ram not only a utility vehicle but also a moving representation of their brand. Their services are diverse and essential for homeowners and businesses alike, offering:
Roof Soft Wash: Gentle yet effective cleaning to prolong roof lifespan.
Driveway Cleaning: Removing stubborn stains and dirt buildup.
Exterior Soft Wash: Ensuring building facades look pristine and welcoming.
Window Cleaning: Boosting clarity and the overall aesthetic of homes and offices.
Rust Removal: Protecting properties from the damaging effects of rust.
Wood and Vinyl Fence Cleaning: Maintaining fences so they stand strong and look fresh.
Given this range of services, it was paramount for the design to encapsulate the essence of Clean Green.
The Design: Reflecting Clean Green's Ethos
The selected color theme of blue, green, and white masterfully communicates Clean Green's brand identity:
Blue: A nod to the clean water used in their various services.
Green: Representing the eco-friendly methods and products used.
White: Embodying the pure cleanliness achieved post a service by Clean Green.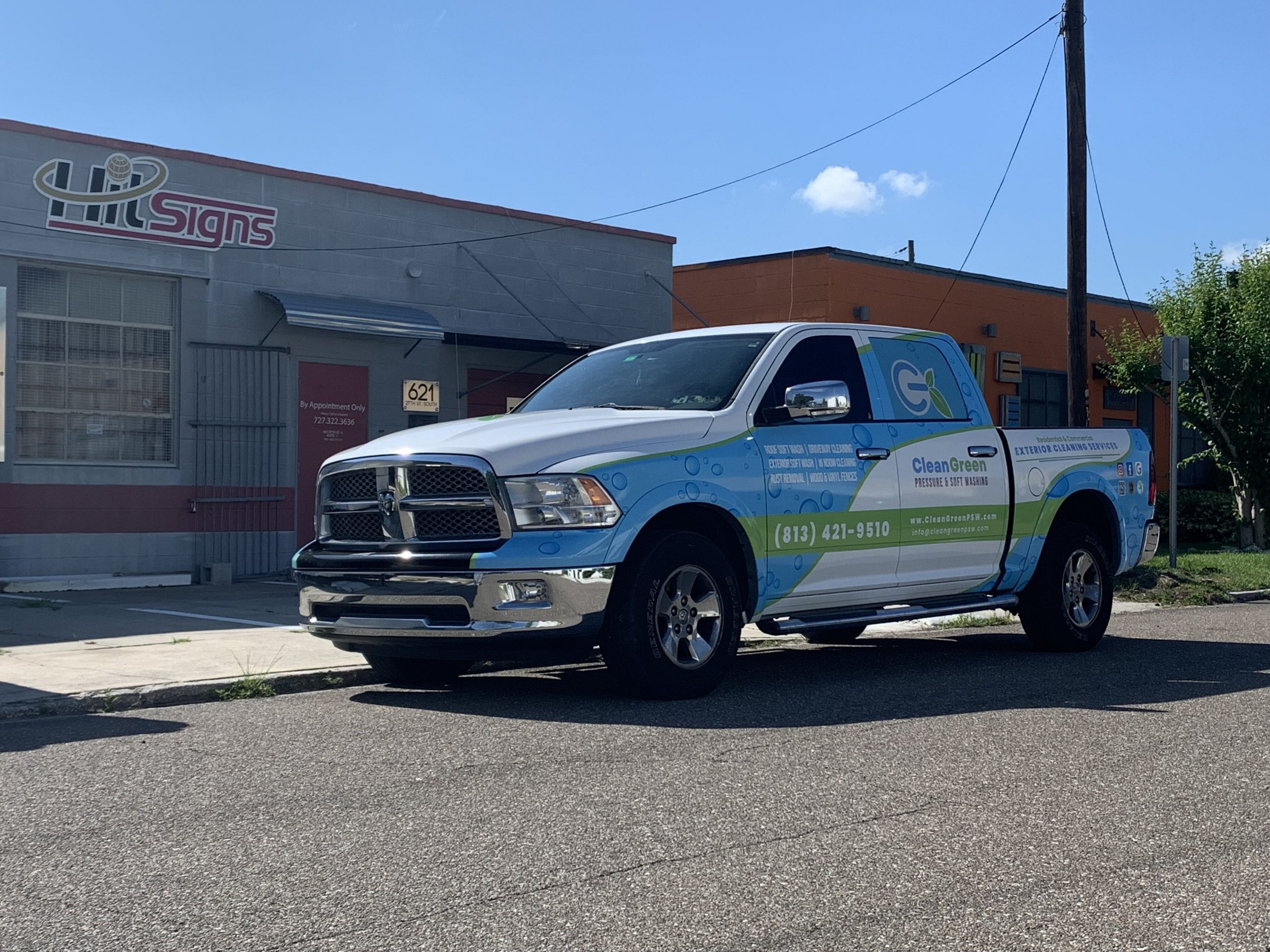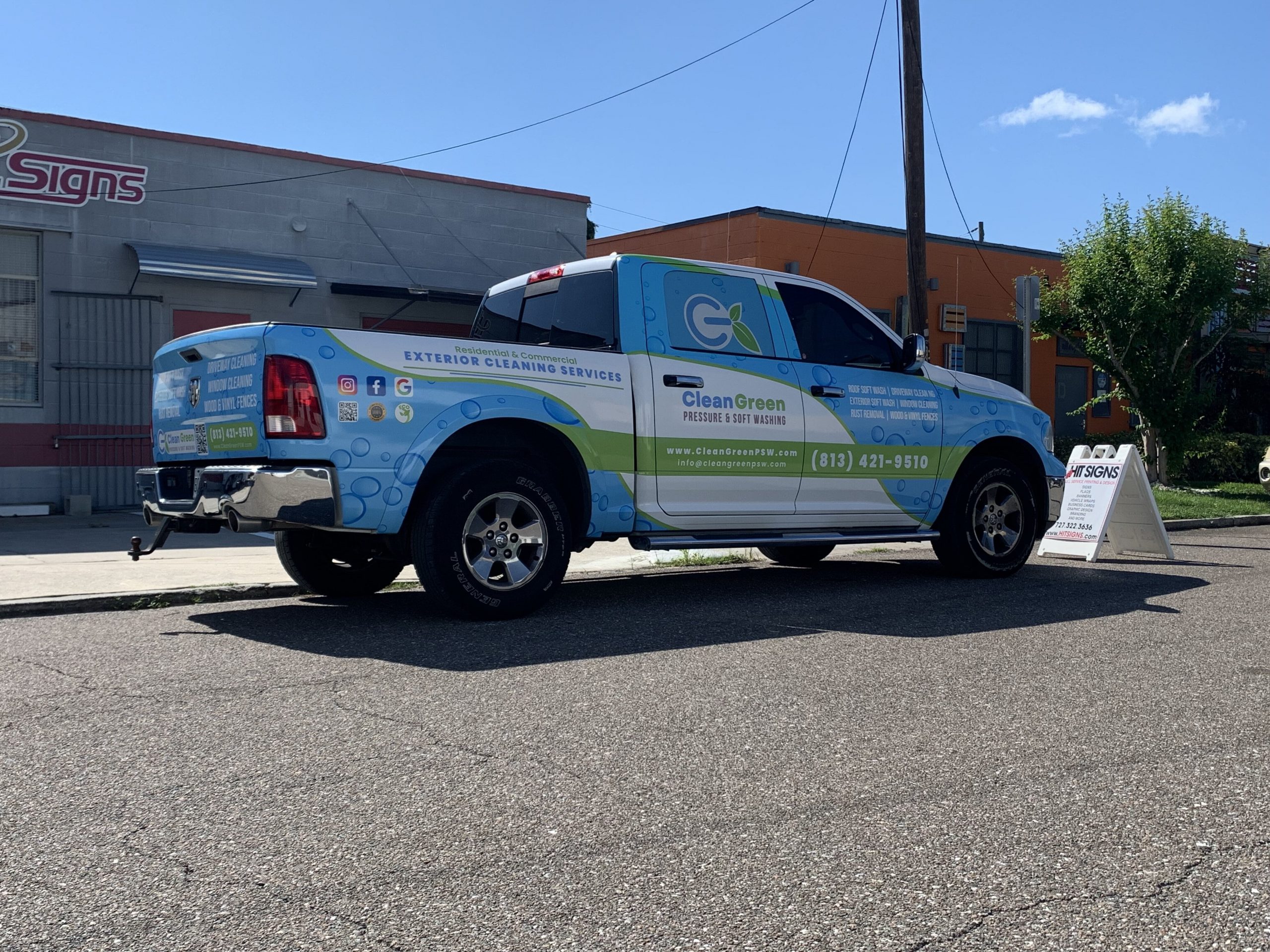 Why 3M Materials are the Gold Standard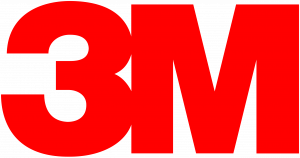 Quality is a non-negotiable aspect at Hit Signs, which is why we exclusively use 3M vinyl wraps. Known for its durability, these wraps are resistant to the unique climatic challenges of Tampa Bay, from relentless sun to unpredictable storms. This ensures the wrap retains its vibrancy and stays in perfect condition for years.
Installation: Where Precision Meets Passion
Our team undertakes each installation with a keen attention to detail:
Preparation: A thorough cleaning of the vehicle.
Positioning: Perfect alignment of the design.
Application: Ensuring seamless adhesion without bubbles.
Inspection: Rigorous checking to guarantee perfection.
Why Vehicle Wraps are a Game-Changer
Visibility: With the Dodge Ram cruising Tampa Bay's streets, Clean Green's services are displayed to thousands daily.
Economical: A one-time investment offers continuous advertising.
Protection: The vehicle's original paintwork is shielded from potential damage.
Unique Customization: Tailored designs guarantee brand differentiation.
Conclusion: Transform Your Business's Visibility with Hit Signs
With their newly wrapped Dodge Ram, Clean Green has amplified their brand's visibility, ensuring their array of services — from window cleaning to rust removal — are showcased wherever they go.
For Tampa Bay businesses, Hit Signs is the trusted partner to elevate your brand. Through our unparalleled commitment to design, material quality, and installation precision, we're here to turn your vehicle into a powerful marketing asset. Join hands with us, and let's make your brand unmissable on the roads.